Boredom Equals Terrorism.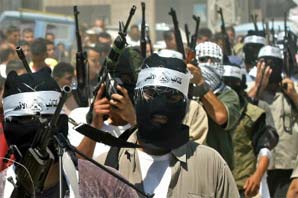 I have a theory about jihadists, I think they're just bored. Imagine what it's like to live in Palestine, your a refugee in your own country, you've been cornered into a slum called the Gaza strip, you have a 10 o'clock curfew imposed by another country, most of your buddies from high school are dead, your dirt poor, you have no job and if you do have a job they don't pay you. That sort of thing tends to create a lot of hostility plus you have TONS of time on your hands, you might as well join a neighborhood terrorist group. It's a simple formula...
Multi-generational occupation
+
Poverty
+
Boredom
=
Blood thirsty jihadist
Next time you're SUPER bored think of how many other things you'd rather be doing, killing people might be one of them. Usually when I'm bored I want to murder my friend "Special K".